Winter is here!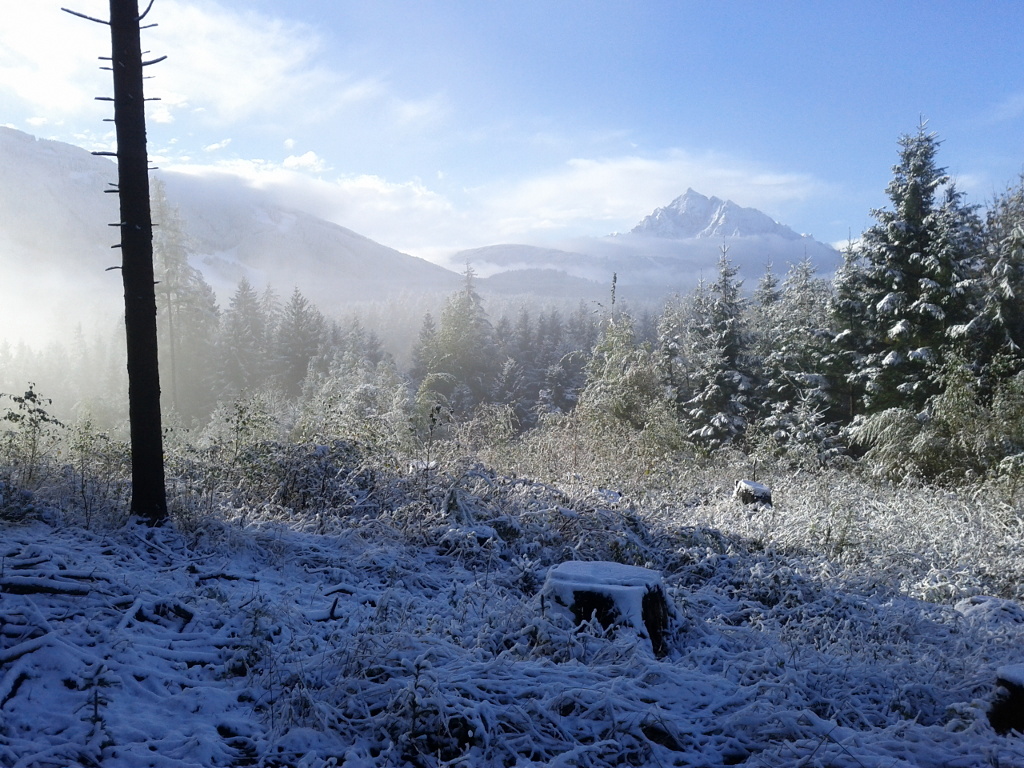 We woke up to snow in the garden, snow all around this morning. There had been some rather slushy sleety attempts at snow yesterday evening, but nothing that would have made us believe that we would wake up to the first white blanketing of the year in the morning.
It was pretty grey when I set out from the house with Winnie for our morning walk. After some crazy sniffing for mice in the fields below our house, we climbed up into the forest near Lanser Kopf, and the sun came out through the clouds. It was quite beautiful and very mysterious, mist rising from the ground, wisps of cloud around the mountains, beams of bright sunlight shining through the trees.
The sun came and went during the two hours of our walk, and we both got pretty wet from snow falling from the trees as it melted. Winnie also got dirty enough to need a rinse in the bathtub when we got back too!
Most of the snow has gone again this evening, at least down here in Igls, although the mountains all around are still coated. I guess we'll be seeing a lot more of the white stuff soon!
---