Ten Years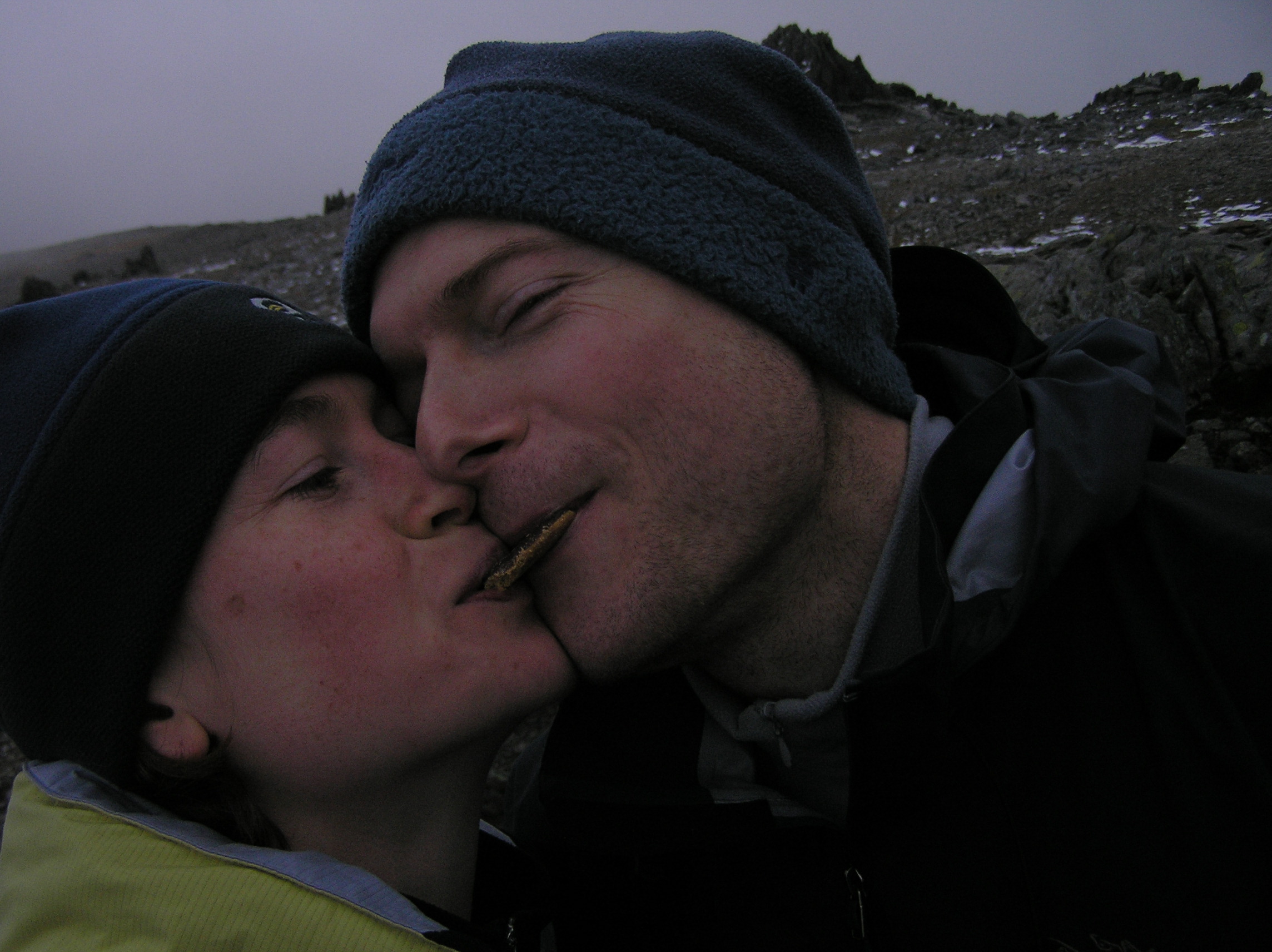 Tryfan, North Wales, 2006
In our house, there are four dates that are important. We don't do birthdays so much, and religious festivals aren't really of interest. However, the solstices are important–they're the "corners of the year" and if you spend as much time outside as we do, in all weathers, the length of the day makes a big difference to your mood.
Then there's September 4th, which is the reason we spend so much time outside and why the solstices are important! That was the day a couple of years ago when we adopted our dog Winnie, changing our lives beyond all recognition, almost all for the better.
And then there's today. Ten years ago today, Rita and I went on our first date, to a small South American restaurant in Bristol, where we were both living at the time. Ten years later, asking Rita out to dinner seems like one of the best decisions I ever made (and I'm glad she said yes!). Since then, I think that the longest period we've had apart was about six weeks, when I went on a long trip to Canada (before we lived there). Now, spending just a day apart feels like too much.
What do I love most about Rita? She's compassionate, honest, funny. She cares about people and the world. Her compassion rubs off on me and makes me a better person. We laugh together so much, sometimes it hurts. After ten years, we know each others' moods pretty well. We've learnt to deal with each other's little foibles, and we support and care for each other as much as we ever can.
When I see her smile, my world just lights up. I feel as though I spend most of my days awash in an ocean of love and warmth.
So, as tough as it may be for her to deal with, I think she may very well be stuck with me now...
---